Florida

ranks

No. 2 in number of Black-owned businesses
(U.S. Census)
250,000 Black-owned businesses in Florida
(U.S. Census)
Black entrepreneurs start businesses at higher rates than other groups. Unfortunately, they also often find it more difficult to grow. Just 4% of Black businesses are still open after 3.5 years, dramatically less than the national average of 55%. Black businesses also face greater challenges accessing loans and other forms of capital. Building a stronger ecosystem to support the growth of Black owned businesses is good economic development.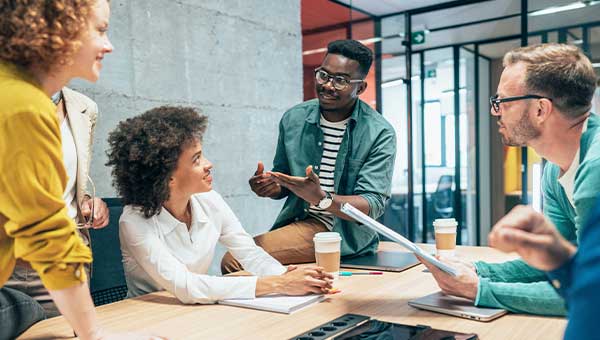 Become an FPL or NextEra Energy Supplier
FPL and NextEra Energy are committed to increasing spending with Black owned businesses. We proactively promote and seek opportunities to work with small, disadvantaged, women-owned, veteran and service-disabled veteran-owned and minority-owned business enterprises.
Black Business Directory
FPL is committed to creating awareness of Black-owned businesses. To promote economic inclusivity and support local Black-owned businesses, we've compiled a list of Black businesses throughout the state providing a vast range of products and services. This directory will be updated quarterly; please check back periodically for new businesses. 
Black Business Resources
We understand that Black business owners face unique challenges throughout the journey of their business from getting started to scaling it for growth. However, there's great news: many organizations throughout Florida are dedicated to providing resources that help cultivate success for Black-owned businesses. 
Minority-Owned Business Certifications
Being a certified Black owned business can improve your ability to secure contracts with large companies and governments. Certification programs are available at the federal, state, and local levels. 
Events and Programs
Looking for opportunities to connect and network in person, or to find educational programming to take your business to the next level? Organizations across the state may have just what you are looking for.